The information on this page is brought to you by Seafish and FSA(Scotland).
Divers harvesting and supplying scallops have certain responsibilities under EU and UK Law. This web page aims to provide information and guidance to help you provide a seafood product which is safe to eat and meet your legal obligations'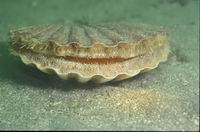 Contents
1. Legislation and Diver Harvested Scallops
2. Outline of Key Diver Responsibilities
3. Algal Toxin Testing Criteria
4. Critical Documentation for scallop suppliers
5. Criteria for the classification of shellfish harvesting areas
6. End Product Testing criteria.
______________________________________________________________