Introductory Food Hygiene in the Seafood Industry
This is a Seafish/REHIS joint award. Developed by Seafish and accredited by the Royal Environmental Health Institute for Scotland (REHIS). This taught course lasts around 3-4 hrs and is available in different languages (see bulleted list below and this page). This unique training programme is ideal for low risk seafood businesses and it is able to train different language groups as part of the same course.
Designed to meet the needs of the seafood industry.
Delivered by REHIS/Seafish approved trainers*
REHIS Accredited. Nationally and internationally recognised.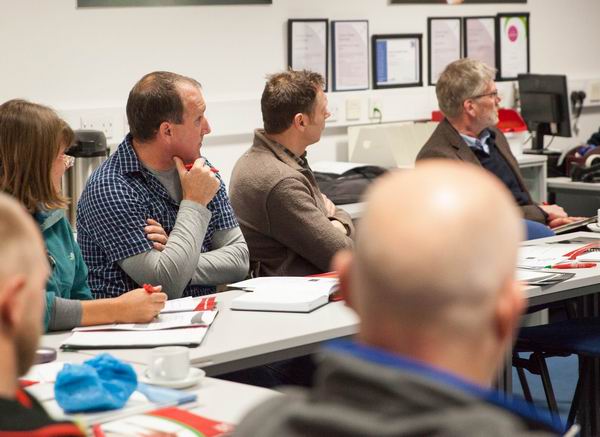 Programme Leaflet
Download the leaflet here.

Course Content:
Introduction to Food Hygiene;
Bacteria and Seafood;
Contamination of Seafood ;
Personal Hygiene;
Hygiene and Cleaning in the Workplace;
Strikeback 2 – Seafish hygiene DVD;
Exam - the end of course test is a 20 question multiple choice paper with a pass mark of 75% ;

Papers are available in different languages;
An attendance certificate is also available.
Course Location

This course is available in most parts of the UK, although the location of the venue and trainer may affect the final cost of delivery.

Delivery Costs

The final cost of courses is often negotiated with the individual trainer.

Additional Support

The course can be delivered in a number of different languages at the same time.

The course can be extended to meet the specific requirements of the trainees.

Seafish's Strikeback 2 training DVD has foreign language scripts - see these links below:

Click on the links above read the scrip while watching the DVD using the onscreen numbered paragaphs.


The programmes that make up the full Strikeback 2 package are available on YouTube. For a link go to our > Learning Resources > Youtube webpage.

Contact Seafish for more information email academy@seafish.co.uk or Tel: 01472 252300

* this course is also suitable fish friers, particularly if training in one of the foreign languages is essential and the only means of training staff. Ideally fish frier supervisors, friers and managers will undertake the Level 2 programme by Open Learning or eLearning.