2nd August, 2016, Grimsby.
---
Launch of the Yorkshire and Lincolnshire Seafood Training Network
The Yorkshire and Lincolnshire seafood Training Network was launched on Tuesday 2 August 2016 at the Grimsby Seafood Village Training School in front of an invited audience of employers, trainers and other interested parties.
The Network is a collaboration between five partner organisations (see below) who have agreed to come together to promote the take-up up of fish and shellfish training opportunities, promote careers and qualifications and improve the availability and delivery of training throughout the region.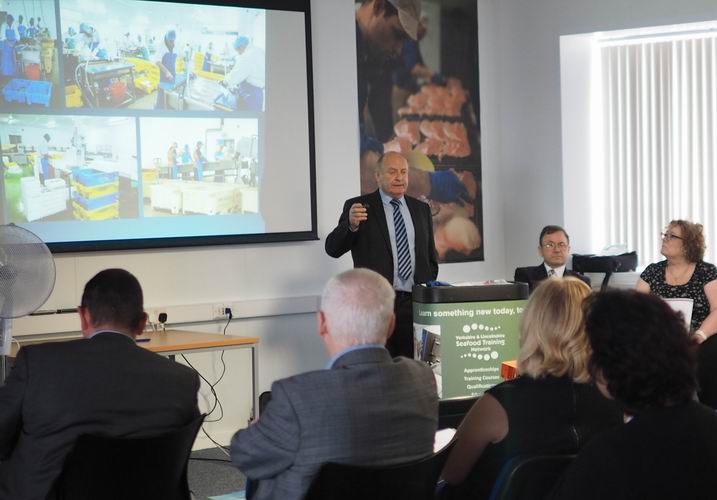 Ivan Jaines White, Commercial manager of the Seafood Village site chaired the proceedings and stated that training in the industry was needed now more than ever, particularly if employers were to attract the young capable recruits that the future of the industry is dependent on.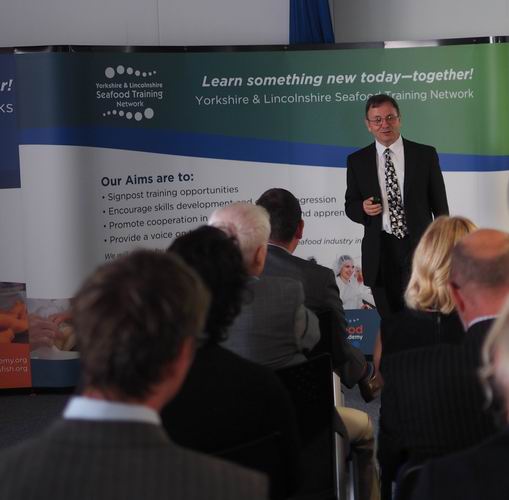 Lee Cooper of Seafish said: "This new Network joins similar Networks in Wales, Northern Ireland and Scotland. Collaboration between these already established networks and the new Yorkshire and Lincolnshire Seafood Training Network , should lead to exciting new opportunities for the seafood industry in all regions."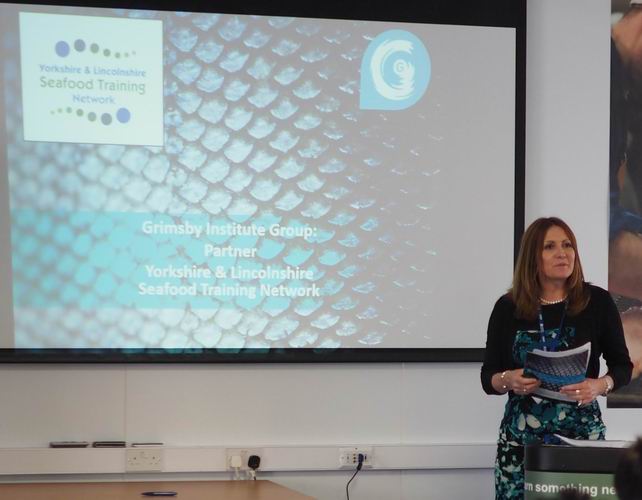 Lesley Charlesworth Browne, speaking for Grimsby Institute went on the say that the Institute has served the seafood industry well over the years and is looking forward to the opportunities that collaboration with other partners will bring.

The new partnership brings together a range of important skills and resources including two fish and shellfish apprenticeship providers, dedicated training facilities for fish friers in Leeds and fishmongers in Grimsby, and UK wide access to the expertise of fish and shellfish trainers, qualifications and programmes through Seafish and the Seafood Training Academy.
Both Ursula Hartland of Strive Training and Craig Buckley of the National Federation of Fish Friers explained the significant resources and experience that their organisations were able to bring to the new network in support of apprenticeships, training and fish friers.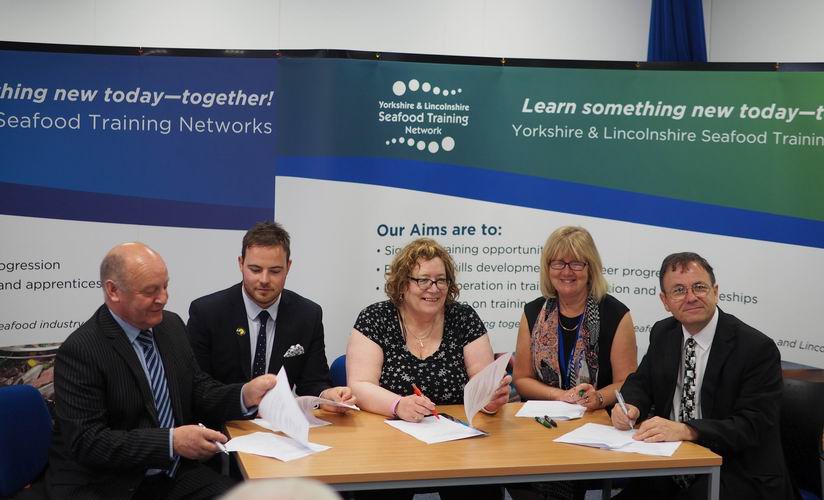 The launch event concluded with the signing of the terms of reference for the Network, by all five partners, led by Gill Alton (2nd from right), CEO of Grimsby Institute Group.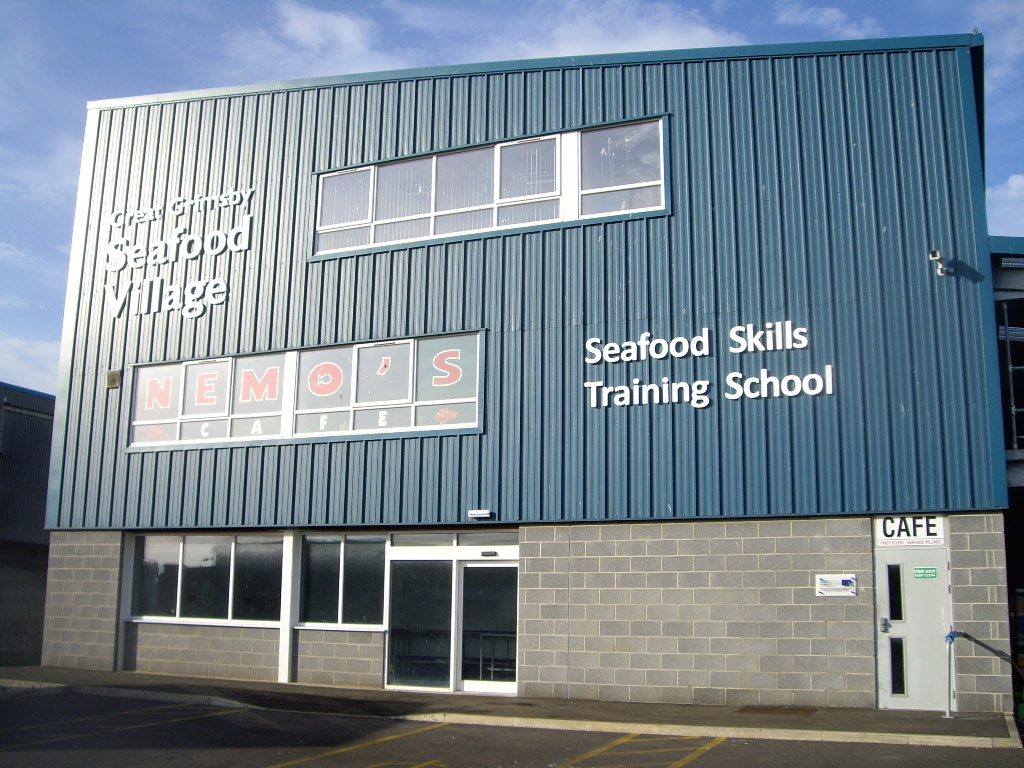 Following the launch, attendees had an opportunity to discuss training and apprenticeships with individual partners and to view the fish smoking, filleting and fishmonger training centre at the Seafood Village.
The next steps for the Network are to encourage employers and other training providers to become members, and for the Network to find an employer based Chairman to guide their activities.
The signing of the terms of reference were witnessed by the following attendees:
Julie Snowden of Seafish
Steve Norton of Seafood Grimsby and Humber
Karen Goodwin of NE Lincolnshire Council
David Laister of the Grimsby Evening Telegraph
Amanda Jackson and Steve Smith of Morrisons Manufacturing
Robin Hancox, Rachel Butters and Vicky Milne of Stafforce
George Papadamou of Pappas of Willerby and Hull
Richard Turner of Kerry Foodservices
Maria Fotellis of Youngs Seafood
Paul Neve of Kris Kros Training
Derek Williams of Food and Drink Qualifications
Mike Dillon of Tower Petfoods and the Institute of Productivity.
Networking